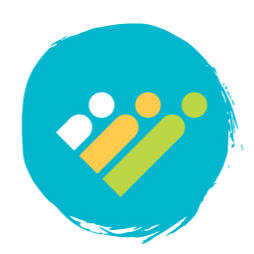 The European Scientific Association On Residential And Family Care For Children And Adolescents
---
EuSARF
---
EuSARF 2023
REGISTRATION IS NOW OPEN FOR EUSARF 2023Early bird rates are available until 30 June
In-person attendance £385 (discounted from £450)
Online attendance £120 (discounted from £130)
We are delighted to announce that the next EuSARF conference (EQUITY AND SOCIAL JUSTICE IN CHILD, YOUTH AND FAMILY WELFARE) will take place between 12 and 15 September 2023 and will be hosted by the School of Education and Social Work, at the University of Sussex based in Brighton, England. The conference will start with the Opening Ceremony at 6pm on Tuesday 12th September and close on Friday 15th September at 4.30pm.The conference will consider how we can:
- achieve equity and social justice in child and family welfare; and
- ensure that child protection services, including out of home care, can recognise – and work against – the different kinds of disadvantage that children, youth and families may face.Experiences of risk and trauma within and beyond the family often intersect with stigma, discrimination and social inequalities. Risk of disadvantage may be exacerbated by discrimination linked to poverty, ethnicity, gender and sexuality, as well as the stigma of child welfare intervention itself. EuSARF 2023 will address these critical themes through discussions across countries, reflecting together on the role of child welfare services in challenging inequity and enabling social justice for people whose life chances may be jeopardised by risks within and beyond the family.
Further Information
About EuSARF
The European Scientific Association on Residential and Family Care for Children and Adolescents (EuSARF) is a body of researchers focusing on child welfare and protection. EuSARF was founded in 1989 and has its origins in the cooperation between Flemish and Dutch universities. Currently, the EuSARF board consists of 22 members from 15 European countries and Israel, the United States of America and Canada.
EuSARF community develops scientific research in the field of child and family welfare and promotes the exchange of information between European members and other associations throughout the world. To achieve these goals, EuSARF organizes biennial international conferences and supports international seminars.
Besides organizing scientific conferences, EuSARF intends to be a network, bringing together junior and senior academics in the field of child welfare and related fields from all around the world.
EuSARF has strong and long-lasting ties with other international associations of child welfare and child protection researchers, such as the International Association for Outcome-Based Evaluation and Research on Families' and Children's Services (IAOBERfcs), the International Network for Foster Care Research (INFCR) and the Association Internationale de Formation et de Recherche en Education Familiale [International Association of Training and Research in Family Education (AIFREF)].
AIMS OF EUSARF
- Continuing the organization of biennial international conferences, in close collaboration with local universities, research centers, policy makers, professionals, care-experienced people, and so forth;
- Being a catalyst in Europe for researchers in the field of child welfare and stimulate colleagues to join efforts and apply for EU-funded research projects;
- Supporting specific interest groups and regional networks;
- Supporting junior researchers in Europe, for example by co-organizing events for the EuSARF PhD Academy and Summer and Winter Schools throughout Europe;
- Stimulating the exchange of bachelor and master students by setting up Erasmus Exchange networks in the field of child welfare, youth care, social work and related areas with the EuSARF board members and their universities;
- Stimulating the exchange of junior and senior researchers in the field of child welfare throughout Europe (e.g., research visits, fellowships, double doctorates);
- Communicating via website, newsletters and social media about the latest research findings and topical matters in child welfare and bringing together researchers, policy makers and professionals;
- Lobbying with officials in the European Union and stakeholders to put themes on the research agenda of the European Union that are relevant to child welfare researchers and researchers in related fields;
- Building bridges with global, national and regional associations in the field of child welfare research, such as the Society for Social Work Research (SSWR) in the United States or the International Society for the Prevention of Child Abuse and Neglect (ISPCAN).
EUSARF CONFERENCES AND EVENTS
Since the late 1980s, EUSARF has organized multiple international conferences:
- 1989, November 30–December 2, De Haan (Belgium). 'Innovations in Residential Care'
- 1991, November 7–9, Noordwijkerhout (the Netherlands). 'Social Competence and Social Support'
- 1993, September 29–October 2, Lüneburg (Germany). 'Love Is Not Enough'
- 1995, September 6–9, Leuven (Belgium). 'There Is No Place Like Home. Supporting Children in Need and Their Families'
- 1996, September 12–14, London (Great Britain). 'Action for Children. Linking Research, Practice and Policy across Europe'
- 1998, September 23 – 26, Paris (France). 'Residential and Foster Care: New Approaches, New Practices'
- 2000, May 10–13, Maastricht – in cooperation with FICE 'The Century of the Child. Changes in Views on (Residential) Child and Youth Care. Retrospect and Perspectives
- 2002, September 11–14, Trondheim (Norway). 'Revitalising Residential and Foster Care: New Horizons in the 21th Century'
- 2003, April 9–12, Leuven (Belgium). 'In the Best Interests of the Child: Cross-Cultural Perspectives'
- 2005, September 21–24, Paris (France). 'Troubled Children in a Troubled World'
- 2008, March 26–29, Padova (Italy). 'Assessing the 'Evidence-Base' of Intervention for Vulnerable Children and Their Families, Cross National Perspectives and Challenges for Research, Practice and Policy'
- 2010, September 22–25, Groningen (the Netherlands). 'How Interventions in Child and Family Care Work. Research and Practice-Based Findings on Interventions Regarding Vulnerable and Troublesome Children and Their Families'
- 2012, September 3–7, Glasgow (Scotland). 'All Our Children. Positive Experiences, Successful Outcomes for Looked After and Other Vulnerable Children'
- 2014, September 2–5, Copenhagen (Denmark). 'Making a difference'
- 2016, September 13–16, Oviedo (Spain). 'Shaping the future'
- 2018, October 2–5, Porto (Portugal). 'All Children, All Families. Promoting Excellence in Child Welfare Research, Policy and Practice'
- 2021, September 1–3, Zürich (Switzerland). 'The perspective of the Child'
- 2023, September 12-15, Brighton (UK). 'Equity and Social Justice in Child, Youth and Family Welfare'.
** Besides conferences, EuSARF has organized other international events:**
- 2017, August 21 – 25, Groningen (the Netherlands). Summer School 'The Future of Child and Family Welfare Policy: Looking Through Different Lenses' from 21 to 25 August 2017.
- 2018, August 14 – 15, México City (México). International Conference 'The Future of Child Protection'.
BOARD MEMBERS
- Hans Grietens (President)
- Andrew Kendrick
- Annemiek Harder
- Bernadette Tillard
- Daniela Reimer
- Hélène Join-Lambert
- Harriet Ward
- Ivana Borić
- Jim Anglin
- Jill Duerr Berrick
- Johan Vanderfaeillie
- Jorge Fernandez del Valle
- Lisa Holmes
- Maria Barbosa Ducharne
- Mette Lausten
- Mónica López López
- Robbie Gilligan
- Shalhevet Attar-Schwartz
- Shlomo Romi
- Tarja Pösö
- Tiziano Vecchiato
EuSARF Academy
The EUSARF Academy is an internationally active network of PhD students and early career researchers. We aim to promote career development and international cooperation within the field of child and family care. As part of the European Scientific Association on Residential & Family Care for Children and Adolescents (EUSARF) one of our main activities is organizing Pre-Conferences that specifically address PhD students and early career researchers who also attend EUSARF Conferences.
Follow the EUSARF ACADEMY